Confluence is a powerful collaboration platform that allows teams to create, share, and organize their work in one central location. It offers many features and tools, including document sharing, task management, and more.
Diagrams are a great way for development teams to share information and ideas in Confluence because they visually represent complex concepts and data. By using diagrams, you can simplify complex information and make it easier to understand, which can be particularly helpful when communicating with people who may not have the same level of expertise or knowledge on the subject.
How to create an organization chart in Confluence using Mocky?
By following the below steps, you can quickly draw an organization chart in Confluence without much effort. And of course, all thanks to the support of the Mocky app.
Step 1: Install Mocky
Install Mocky by clicking on this link: https://marketplace.atlassian.com/apps/1225654/ui-wireframes-mockup-prototype-diagrams-for-confluence?hosting=cloud&tab=overview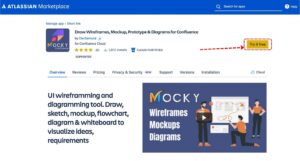 Click here to read the full instructions: How to install Mocky for Jira & Confluence?
Step 2: Create your Diagram in Confluence
Go to the page in your Confluence where you want to add the diagram or create a new one. Click plus button on the top of the Confluence page and type "Mocky". Select "Mocky App".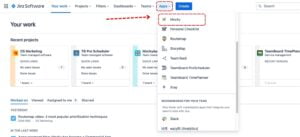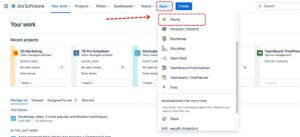 A popup appears. Click "Add Project" to create a new diagram or choose your saved design.
Start creating or editing your saved design.
When you finish your design, click the "Publish" button on the top right. Then click "Back to Confluence".
Your design now shows in your Confluence. Here is how it looks.
And this is how you create an organization chart in Confluence like a breeze by using Mocky to create diagrams in Confluence. Then you can share information and ideas with your team much better.
Get started by installing Mocky at: https://marketplace.atlassian.com/apps/1225654/ui-wireframes-mockup-prototype-diagrams-for-confluence?hosting=cloud&tab=overview