This September, we are excited to announce a new version of Mocky 1.1.0 release. 
This time, we are proud to provide our precious users with an enhanced interface, new UML diagrams, and prebuilt templates for easy design drawing.
As for now, this new update will apply to the Confluence Cloud version first. But don't worry, it will soon come to the Jira version of Mocky as well. 
New features coming to Mocky 1.1.0 release
1. Enhanced interface
In the past, all Mocky's elements will be shown in the left sidebar menu, and you can locate the types you need by using the Filter element feature. We found that it is not easy to go through those elements.
Therefore, we have enhanced the app interface by replacing Filter with an option: adding More elements or diagrams. By clicking this option at the bottom of the menu bar,  you can easily add more elements and diagrams you need to design to the menu.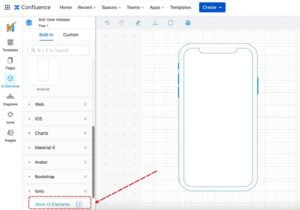 Additionally, you can also remove some diagram elements that you don't often use to keep things clustered-free. It will also help you find the component you need much faster.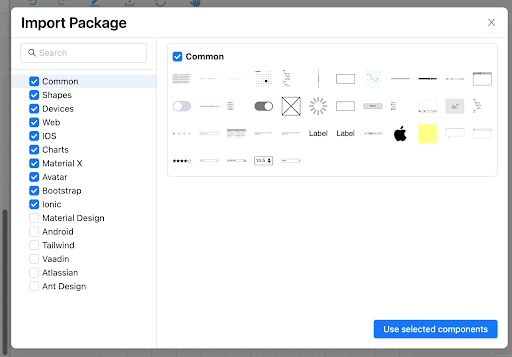 2. New UML diagrams
In this Mocky 1.1.0 release, we're adding UML to the app's diagram components. This will help us expand Mocky's abilities and satisfy your diverse diagramming needs.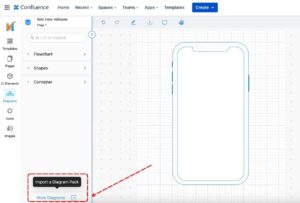 As we mentioned earlier, you can choose More diagrams, and select the UML diagrams from the list to add such components to the Diagrams component tab. As expected, you can access all the elements required to draw even the most sophisticated UML or ER diagrams.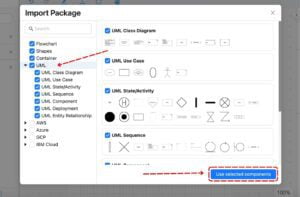 Besides, you can draw a complete UML diagram by changing the head and tail of connectors among these components. Just simply click on the connector and choose the right head accordingly. 
3. New prebuilt templates
For the main part of this new version, we'd like to introduce you to a brand new Templates feature. 
If you're having a hard time creating a design bit by bit, this feature will be your lifesaver. You can use the provided prebuilt templates and effortlessly create a complete wireframe, mockup, mindmap, diagram, flowchart, and many more.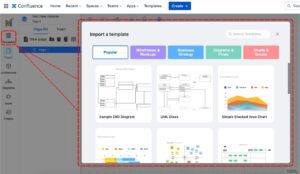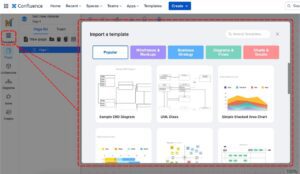 All you have left to do is edit the information in the designs and make any adjustments needed to suit your project or organization. 
More importantly, this new feature from Mocky will allow you and your team to save time and focus on more important work in your project. Therefore, you should utilize Mocky to its full potential and leverage your Confluence page to boost your productivity. 
Bug fixes in Mocky 1.1.0 release to improve your experience
Apart from bringing new features to Mocky, we also made bug fixes to the app. Our goal is to provide you with the best experience possible while using Mocky to draw your wireframes, diagrams, charts, graphs, or any designs you need. 
We hope that this new version of Mocky will allow you to easily and quickly visualize your ideas and collaborate with your team, enhancing your productivity as a  whole. 
If you have any questions regarding Mocky or this new version, please feel free to leave us a ticket at our Support desk. We'll happily answer them.